The North Carolina Lions Foundations assists clubs in their mission of providing services for the blind and visually impaired in their local communities.
Camp Dogwood for the Blind
Camp Dogwood is a recreational facility, serving the blind and visually impaired citizens of cities and towns across North Carolina. It offers the blind and visually impaired persons an environment that is uniquely designed for their needs. Located on the shores of Lake Norman some of the favorite activities are boating, swimming, fishing, skiing, and tubing.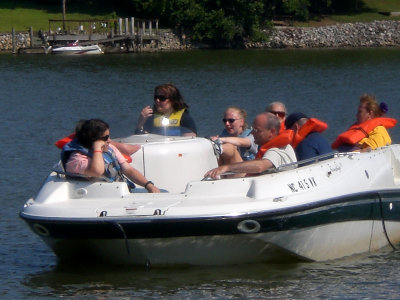 Support and Mobility Canes
Support and Mobility Canes are available free of charge to any blind or visually impaired person in North Carolina. These canes improve the overall quality of life by enhancing personal independence. The 1949 Legislature established the "White Cane Law". This bill prohibited the use of a white cane by any but a visually handicapped person and gave to such persons the right of way at road, street, or highway crossings when they extended the cane at arm's length while crossing or were accompanied by a guide dog. This became effective on January 1, 1950.
Educational Grants
Educational grants for sighted children of visually impaired parents are available to support their quest for higher education.
VIP Fishing Tournament
Annual grants are provided to the North Carolina Lions VIP Fishing Tournament that attracts over 500 blind and visually impaired people, along with their guests, ages 12 to 91 to the Outer Banks. The tournament which draws people from 77 counties is the largest gathering of blind and visually impaired people in North Carolina.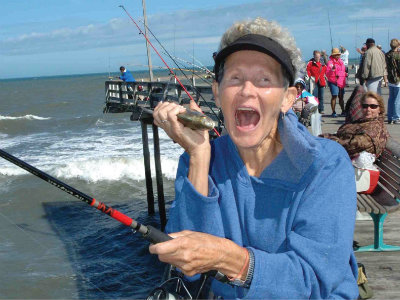 Deaf Blind Retreat
Annual support is provided to the Deaf Blind for their annual retreat to Camp Dogwood. The Camp Dogwood weekend was started by Sue Etheridge in 1981 because of the isolation felt by deaf-blind persons across the state; seeing a need to provide an environment that would not only provide activities with full accessibility and would also give campers an opportunity to meet other deaf-blind persons who face similar challenges.
Low Vision Aids
In partnership with the NC Assistive Technology Program the Lions are promoting the donation of used magnification devices. These items will be loaned for as long as needed, free of charge, to any individual who could benefit from such devices due to low vision.